Okay, this one covers everywhere except NYC, as look above for the event of the night, Project Matt, Mr. Andersonic, Rev McFly, Pound for Pound bday, indeed. We're gonna make this one short and sweet, as I need to fix up, look sharp, in case my birthday wish comes true and Scarlett Johansson decides to stop by Revolver tonight. I think it's so fitting that one of my favorite parties and my favorite city, Philly, go off tonight. Life During Wartime would be exactly where I would want to celebrate my birthday, bar mitzvah, anniversary, whatever. For those of you in Chicago, you have no excuse. Live sets by Hollywood Holt and Million Dollar Mono, guest DJ set by Hood Internet and dancefloor destruction as always by residents Bald Eagle and Mother Hubbard. The Hideout (1354 W. Wabansia Ave), 9pm, dance motherfuckers.
-Possibly my favorite Philly party, the granddaddy of them all, Making Time. Happy birthday to my bol Dave P, who celebrates tonight, making this the weekend that dance music giants were born (or at least one giant and one nerd who write about it). Transit (6th and Spring Garden), live sets by Los Campesinos and Metronomy, free PBR from 9-11, party til 3:30am.
.
-Brooklyn meets Philly at the Philadelphyinz Medusa (27 S. 21st St.) monthly jawn, as Flagrant Fowl's Cousin Cole joins residents Apt One and Skinny Friedman. Bangers, mash-ups, weird disco, booty, free, 21+,
-G-d damn, so many of my favorites tonight, I'm gonna assume that they are all being done in my honor. Jefrodisiac and Richie Panic do another marathon Frisco Disco from 8pm-2am, can you handle it San Fran? If you can, head to The Transfer (198 Church St.),
rsvp here for free entry before 10:30
, 21+.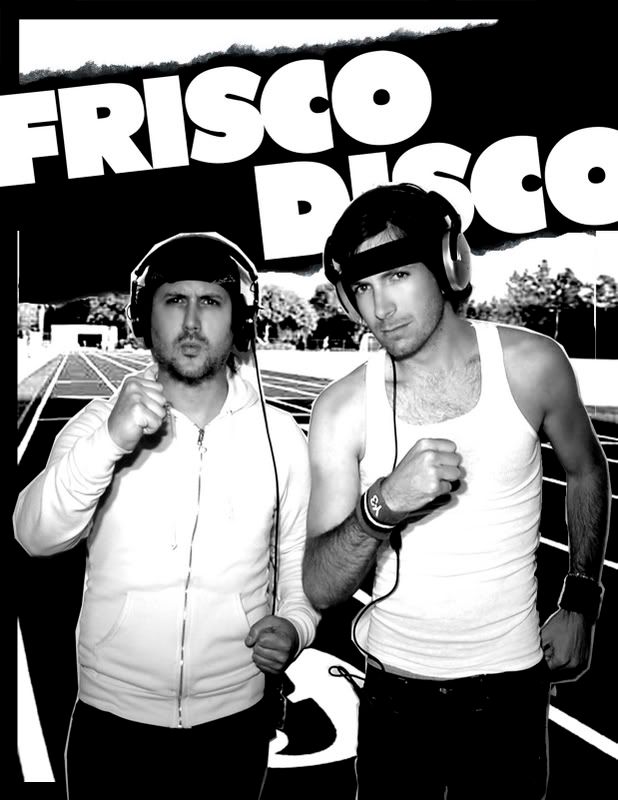 -Finally, my girl DJ Almost Tropical is on ein grind, as the Germans say. Catch her tonight at Unicorn X-ing at Dr. Pong's (Eberswalders Str. 21), where she will blow your mind. Oh, and amazing flier, is it so much to ask for more cat-based fliers? They make me sad and happy at the same time, cats are the new dogs people.