Big apologies for the screw-up last night, the night's party post didn't publish. It's up for anyone who retroactivetly wants to see what they could have been doing last night. But, we have to keep our eyes on the prize and let you know what's up tonight in the partyverse. New York takes it tonight, as two of my favorite parties continue to shine. First,
Cheeky Bastard's Thursday night weekly at Hiro Ballroom
(371 W. 16th St@9th Ave) has consistently brought some of the best bands and DJs in and tonight's no exception. Kitsune artists Guns'n'Bombs are in from LA to drop their electropunk bombs on the young and the restless. One of my fav of the up and coming indie dancers, they're DJing tonight and will kill it. Add in a bass-heavy DJ set by NYC's Drop the Lime and a live show by Inner Party System and you have yourself a good night. Lucky Beer open from 10-11, 2 for 1 vodka drinks from 10-11 and 2-3 (be careful on that 2-3 segment),
RSVP for free entry
.
-That other Thursday night staple is
Even Further at Happy Ending
(302 Broome St@Forsythe), brought to you every week by
Carmine P. Filthy, Rudy Mungi and Vida
, tonight's going to be extra special as
Justin Strauss
is the special guest DJ. Strauss is legend, dude was the Sire Records remixer, was in the band Milk'n'Cookies and one of the people behind WhateverWhatever Records. He will fit right into the mix here, dropping lots of dance classics, weirdo disco, mutant house, forgotten new wave stuff, whatever whatever. This party is for the heads, New Yorkers who know what's up.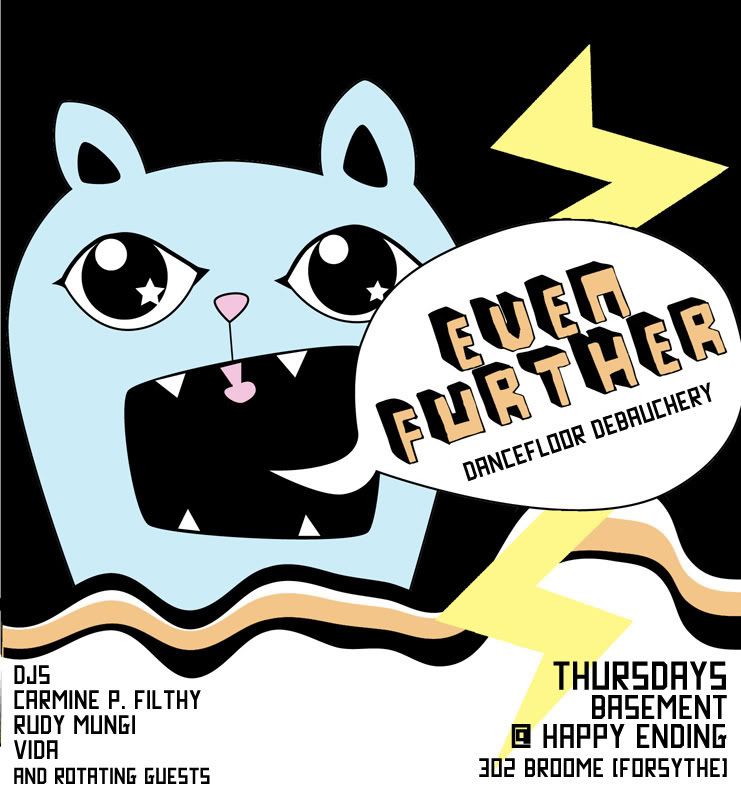 -Late addition, I was gonna wait til next week to mention this one, but realized that's stupid. NC 17 party is an institution I feel like, but one that I haven't paid any respect to yet. DJ Jess and Bastard put on the kind of party I see in my head, dirty, nasty music, nudity, dark, dingy space, attractive people acting stupid. It happens in the basement of Lit (93 2nd Ave btw 5th and 6th Aves), Last Night's Party taking photos, Bud and vodka open bar from 12-12:30, go-go dancers, the works.
-Another big night in Chicago, two parties to hit up. First, DJ Krames of Richmond's Cobra Kai makes a stop in Chicago. He is linking up with Matt Roan to save the booties of Chicago and give them a chance to shake and be healthy. It all goes down at Empire Liquors (1566 N. Milwaukee Ave), no cover, free Red Stripe from 9-10, early bird gets the small beer bottle, as the old saying goes.
-Then, walk like 100 feet to check out Debonair Thursdays at Debonair Social Club (1575 N. Milwaukee Ave) with the always excellent and on point, Trancid and Mark Gertz. Tonight they're joined by DJ Vyle for a night of great music. Hit up both Chicago, bask in the glory of well-planned low-effort night!
-I've been waiting to hear word about what's going down at Silk City (425 Spring Garden St.), back after a way-too long redo. I haven't seen many big events, but it looks like they have a great Thursday weekly in place, Mo Money No Problems. This is a Steve Bloodbath jawn, so you know it will be a good time, lots of great music, who doesn't want a party devoted to that classic 90s hip hop shit? No one, right? So get to Silk City and make it happen.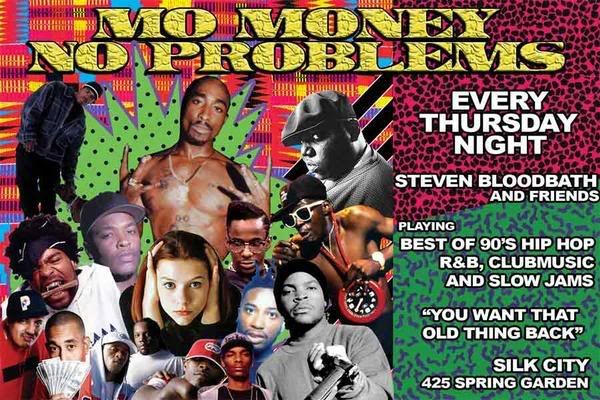 -More in the center of the city, Upstairs at Sal's has a new Thursday night weekly in place, Movement. This one features DJs Mike T, Kyle M and Solobuns covering all sort of musical ground, cheap drinks, fun crowds, you know how Sal's does it. No cover, every Thursday, fun times.
-Finally, we're always on the lookout for new parties and new cities, so here's a twofer. Radio On is a weekly Thursday nighter at Plush (617 Red River@E. 7th St.) in Austin, Texas, the city everyone wants to move to. Tonight, you get music spun by The Young Adorable, Supafly and Will B along with guest DJ Starsign. Expect lots of great music from all kinds of genres, as if you had turned on a radio tuned to an amazing radio station. Austin, I see ya now!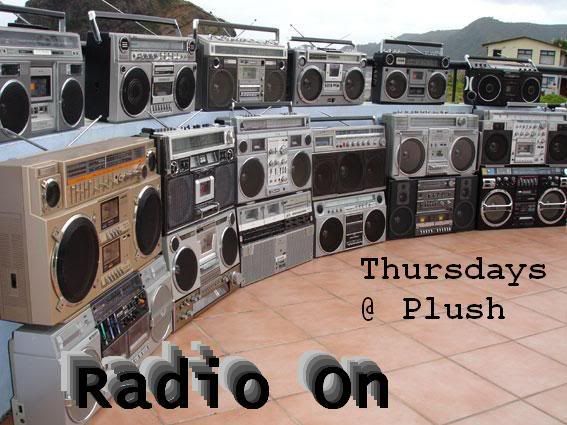 -