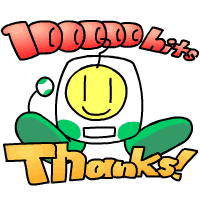 I realized last night that we passed the 100,000 mark in terms for visitors to this site. I always saw that as an amazing goal, one that I wasn't sure we would reach. This site started on a whim with little direction. Read the early posts if you want proof of that, I will not be linking to them. As we've focused more and more on music and my interests, this site has taken off, exceeding my wildest expectations.
As a thank you for all the people who have read
Pound for Pound
over the past year and 8 months, I am going to show my appreciation. For the next 24 hours, you can request a reup of any song that I have ever put up, even from the dark days of a last year. Leave a comment, email me or get at me on myspace (links are in the upper right-hand corner) and let me know your choice. I will announce the chosen posts tomorrow evening and everyone can go crazy.
While I never expected this sort of attention, it doesn't mean that we're gonna rest on our laurels. My expectations have risen astronomically now, it's time to take P4P to greater heights. This means consistent posts, more variety, surprises, new features and an attempt to bring this site into the real world. You'll have to keep checking in to find out what this means. Thanks again everyone, can't wait to break 1,000, 000.