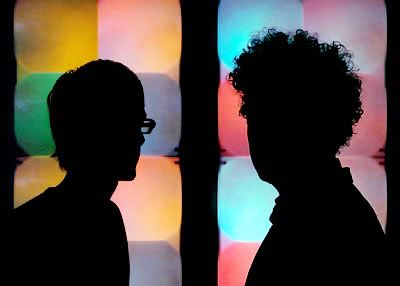 Simian Mobile Disco, "Hustler (Armand Van Helden remix)"
(
YSI link
) 320

Simian Mobile Disco, "Hustler (Extended Club mix)"
(
YSI link
)
Okay, I'm heading back to the motherland of Philadelphia today, but wanted to drop a quick post to get the weekend started right. Best of all, this one allows us to continue our
Armand Van Helden
focus! He's dropped a remix of
Simian Mobile Disco's "Hustler,"
my favorite track that the UK duo have made. This one's awesome, imo, paradise for squealing synths and dirty basslines, a nearly 6-minute rager that sounds so good to me today (and every other day). Dude even gets the original vocals in, a key. I mean, download, listen, freak out, repeat. I've also thrown in the extended club version, which gives you nearly 7 minutes of the original, one of the best songs going. Less filthy and minimal than Armand's remix, these two complement each other quite well. This is a dance arsenal right here, use it wisely.