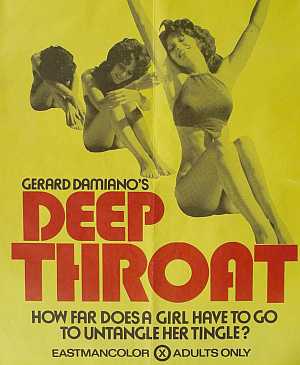 Claude VonStroke, "Deep Throat (original mix)"
(
YSI link
)
Claude VonStroke, "Deep Throat (DJ Sneak Stroky mix)"
(
YSI link
)
I caught the Dirty Bird jawn at APT last night and just had to put up some more of their music. It really was one of the best DJ nights I've heard in ages, their sound is exactly what I'm hearing in my head right now. It seems to get labeled as techno, but it doesn't have that strictness that I associate with that genre. Maybe house? I definitely am reminded of Dave Taylor, a.k.a. Switch, when I hear Claude VonStroke's productions and remixes - the huge, farting basslines, the house rhythms, the cut-up vocals. Honestly, it's all I really want in my life right now. I cannot recommend the APT monthly more, although that's a strange venue. Gorgeous design, a little pricey, a little too nice, definitely a lot too Meatpacking District.
Here's his earliest single, "Deep Throat," a nice follow-up to the sexually explicit song yesterday. This one is reminiscent of his amazing "The Whistler," a slow burn booty track. This one features a hook based on a throat clearing of sorts.