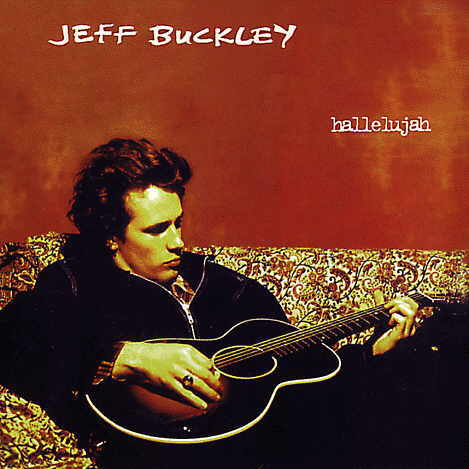 Jeff Buckley, "Hallelujah (live a l'Olympia '91)"
(
rapidshare link
)
Jeff Buckley, "Hallelujah (live at Bataclan)"
(
rapidshare link
)

Jeff Buckley, "Hallelujah (live on WFMU 10.11.92)"
(
rapidshare link
)
Leonard Cohen, "Hallelujah (album version)"
(
rapidshare link
)
Bob Dylan, "Hallelujah (live Montreal 7.8.88)"
(
rapidshare link
)
John Cale, "Hallelujah"
(
rapidshare link
)
I'm not sure that
"Hallelujah"
is a Christmas song, by any stretch of the imagination. But, it is a deeply religious song to me and seems to fit this time of year well title-wise. I actually first heard the cover version by
Jeff Buckley
on
Grace
, unaware that it was a
Leonard Cohen
tune. To this day, the Buckley version is the definitive one for me. His voice is so perfect and heavenly, yet simultaneously sad and tragic, ideal for this song. Here are a few live versions, as I assume that everyone in the world owns
Grace
. If you do not, stop your holiday festivites and
buy it right now
.
Leonard Cohen is one of those names that always gets thrown out, demeaned as more poet than muscian. I'd probably demean him by suggesting he's a very poor man's
Bob Dylan
, great songs, less than ideal voice, this song suffers from pacing in my opinion. Clearly Mr. Dylan didn't think that way. Here's a chance to hear Dylan do Cohen's "Hallelujah" as a tribute to Cohen in LC's hometown of Montreal.
What should be immediately recognizable from these two versions is the different ending than the Buckley one. It turns out that Cohen wrote 15 verses to the song, allowing all versions to have their own twists. The Cale and Buckley versions above choose a much more dark and cold tone: "Maybe there is a G-d above/But all I've ever learned from love is how to shoot somebody who outdrew you./And it's not a cry that you hear at night, it's not somebody who's seen the light, it's a cold and it's a broken Hallelujah." Indeed. These versions are the definitive ones, honest and brutal looks at the futility and need for love and religion. I hope that you enjoy them.
-Watch this version of "Hallelujah" that Jeff Buckley did on French TV for a show called
Nulle Part Ailleurs
. It's stunning, it will bring tears to your eyes to see Jeff again.
-Julie G and Stacie George have their Christmas party at the Khyber in Philly tonight, presumably for Jews and alcoholics
-I want to take the time to thank TNT for running an all-day
Law and Order
marathon today. I also want to thank Chinese restaurants for being open and doin' the damn thing.