New Young Pony Club, "Get Dancey"
(
YSI link
)

New Young Pony Club, "Get Lucky (Dancey edit)"
(
YSI link
)
Another night, another amazing label night in Brooklyn. Tonight Modular People takes over Williamsburg with some of the best bands around and a DJ set by
Juan Maclean
in their holiday party. What better time to take a look at tonight's headliner and one of the best of 2006
New Young Pony Club
. This might be their best track, the one that has translated the most to the club. If my endorsement isn't enough, I'll just remind everyone that it got a spot on the amazing
Cut Copy
Fabriclive 29
jawn, which pretty much covers every hot song in the new electro&disco world. So, yeah, it's hot, this band will hopefully make bigger and bigger moves in '07.
-Take Back The LES!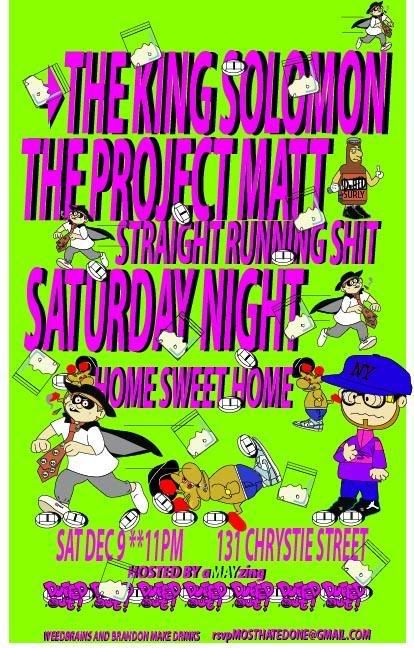 -Trouble & Bass
will destroy Philly with grime
and dubstep at Tritone with the Seclusiasis bols
-Disco D, Caps and Jones and others
downtown for a Beautiful/Decay
new issue release party
-Matt and Kim
are playing
in LA tonight