Joy Division, "Interzone"
(
sendspace link
)

Joy Division, "Ice Age"
(
sendspace link
)

Joy Division, "In A Lonely Place (Detail)"
(
sendspace link
)
Not sure how many parts this is going to be, either 2 or 3. I've been meaning to get some tracks from the
Heart and Soul
boxed set
, one of the most amazing documents I've ever encountered. It compiles nearly all of the recorded output of
Manchester's Joy Division
, the influential post-punk band. It is absolutely essential that everyone owns this, even just to have all of the albums and outtakes put in their chronological order.
These tracks above come from Disc 3, which is a mix of hard-to-find releases and unreleased material. I tried to give you a taste of their various sessions chronicled, as it should be enough to get everyone to save the bucks to cop this. The first song,
"Interzone,"
comes from the band's demo. It is electric, the guitars sound so jagged and piercing it's overwhelming at times. The chords sound like they could cut your skin if you let it. It shows the band in its most punkish form, not what you'd expect if all you know is
"Love Will Tear Us Apart."
-Great Event NYC #1
-Great Event NYC #2
-Great Philly Event Stolen By NYC Invaded by Philly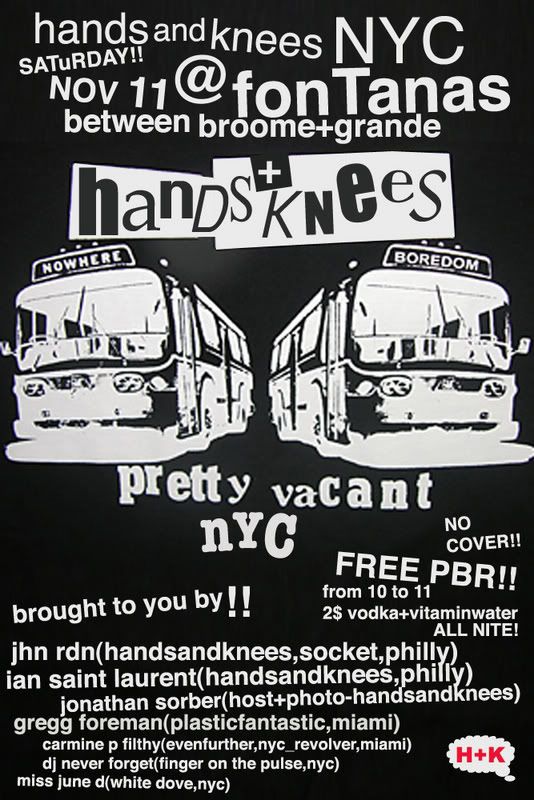 -Catchdubs in D.C. at Marx's Cafe (Nick, play "There Is Power In A Union"!)

-All-night rave at the L.A.V.A. house in West Philly

-Go out, have fun, be with friends, dance with boys and girls