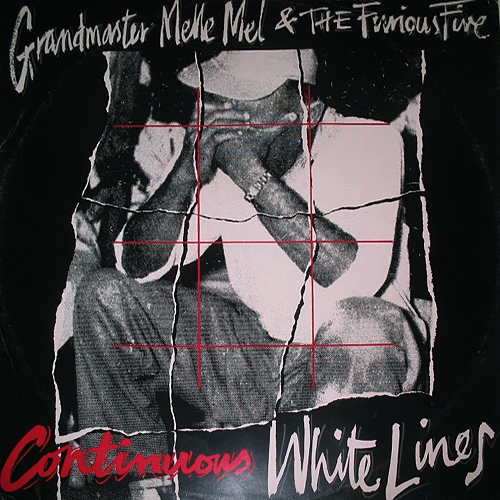 Grandmaster Flash & Melle Mel, "White Lines (Don't Do It) (original 12" mix)"
(
YSI link
)

Grandmaster Flash & Melle Mel, "White Lines (Don't Do It) (Elite Force remix)"
(
YSI link
)
I mean, this is a no-brainer. We've been doing some drug songs this week, almost have to take it back to 1983 and one of the stone-cold classic songs of all-time
Grandmaster Flash & Melle Mel's "White Lines (Don't Do It)."
I'm not sure there's much more to be added to the commentary on this song or something new to add. I would add that this one really defines that sweet spot for
Pound for Pound
, that early 80s period when rap and electro and dance and new wave were all coming into being. It's so nice to hear this long extended hip-hop song that has much in common with dance music as it does to a Jay-Z song. Also, check the lyrics for a certain mention of your favorite blog!
I also added a remix by legendary breaks DJ/producer
Elite Force a.k.a. Simon Shackleton
. I actually don't know much about the dude, but it seems like he's a pretty big name in the breaks scene. You know what let me be honest. I'm not even totally sure I understand what the hell breaks music is. But what I do know is that this is a pretty cool remix, it's never easy to remake a classic and Elite Force does the best thing by just fucking with the original. The sound here actually reminds me of Claude VonStroke's a little bit, with the sick bass and bouncy feel. It's not on the level of the original, but it's good and might work really well for DJs working with this type of music. A nice nod to the masters.