LNR, "Work It To The Bone (original)"
(
YSI link
) 320 for DJs
LNR, "Work It To The Bone (extended)"
(
YSI link
)
LNR, "Work It To The Bone (Wayne Archbold mix)"
(
YSI link
)

LNR, "Work It To The Bone (Chicago clubhouse mix)"
(
YSI link
)
Okay, just so you don't think I'm getting all soft and listening to love songs, here's a classic Chicago house track.
LNR's "Work It To The Bone"
is a classic from the mid period of Chicago house, 1987. I really don't know much about LNR, other than the simple fact that they were the production duo of
Larry Thompson and Rick Lenoir
. They came along during that period in Chicago house when more and more artists were coming along and using the simple tunes of the trade, the drum machine and keyboards and sampler, to create jackin' tracks that specialized in a repeated vocal sample and
The original is the one you need here, as it's everything I love to hear. Vocal about working it to the bone, repeated over and over, amazing drum programming, big bass, completely relentless. Put this on repeat and you will completely forget about the rain outside, the krazee ex, the job, whatever. Start an impromptu dance party, as you deserve people! Yeah!
-It's
High Voltage
time! One of New York's best weeklies, open bar from 11 til the vodka's gone, Sutra (1st Ave. btwn 1st and 2nd). Tonight's special guest DJs are Jonah Matranga and Brandon Reilly, who join my boy Dimitry and Adam Adam for a night of rock, indie, dance, whatever the moment calls for.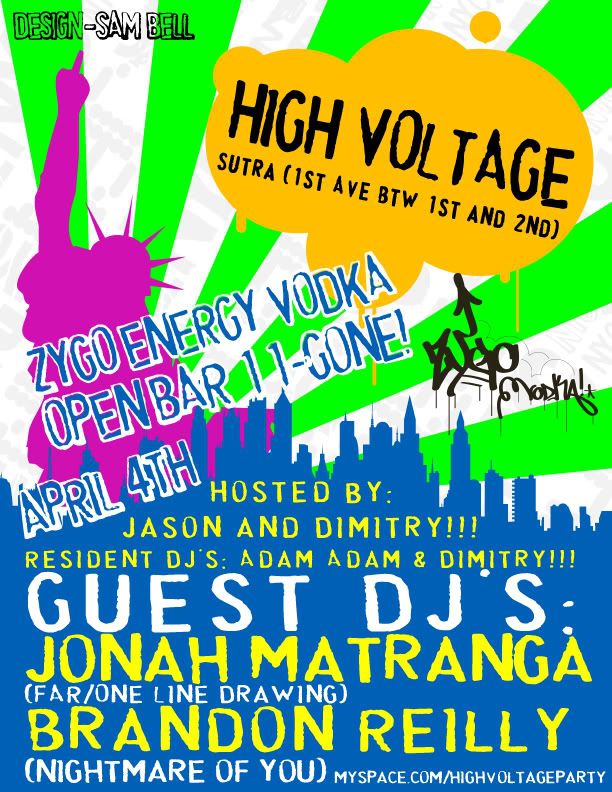 -Some exciting news for Philly people, as a new monthly in Philly starts up tonight at Upstairs at Sal's. It's called Disconnect and it's devoted to many of Pound for Pound's favorite strains of dance music - italo, electro, acid, detroit. Definitely worth a look,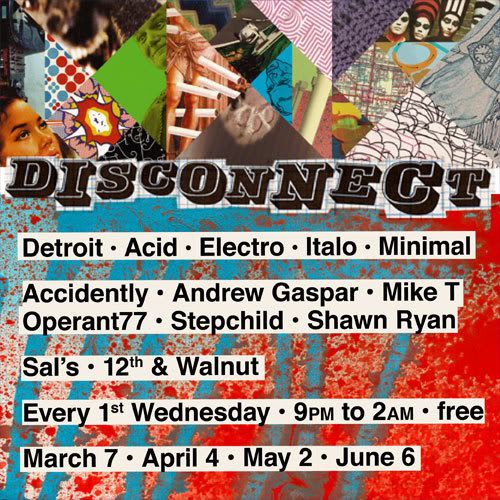 -Club Moscow does the weekly thing in LA, spreading the word about Communism and indie dance music. Resident DJs Keith 2.0, Paul and Raulie have turned this into one of the city's better parties. Best of all for you, tonight they are joined by Daniel and Paparazzi, Le Disko bols and all-around great DJs. The flier is tiny, so let me just remind you that the party happens at Boardners (1652 N. Cherokee) in the heart of the Strip.
-Finally, further north, more Wednesday night weekly goodness as the Bounce boys, Omar and Sleazemore, do their thing at RX Gallery (132 Eddy).