Hashim, "Al Naafiysh (The Soul)" (YSI link) 320 for DJs
Electro 101 later. I'm off to a wedding, will put up the tunes and verbiage then. In the meantime, go out and have fun tonight!
-Tonight's all about Philly, as I'm back in town and I have decided that all of the great parties are in my honor. Caesar returning or something. Co-events of the night, one sees Philly conquering its lamer neighbor to the north, the other sees Philly welcome its neighbors from the south. White Ts and White Belts is finna take over NYC. Philly's best party is doing its thing at a warehouse tonight, a $15 all you can drink deal, Nick Catchdubs and Rezound and Workweek will spin with Emil and Bo Bliz. For real, this is going to be an amazing night, that's really all that can be said.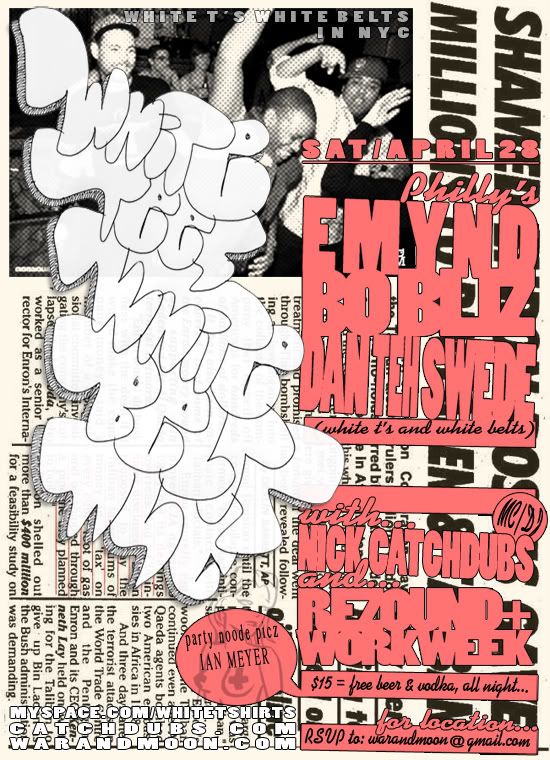 -Back in the 6th Borough (if you call it that, you'll get beat down), it's gonna be a fucking rager. Mad Decent vs. Unruly. Baile vs. Bmore club. Diplo vs. Scottie B. Lordy lord, this is as good as it gets
-The Philadelphyinz are doing their Khyber jawn tonight, although this one's . It's dedicated to Boris Yeltsin, so I expect lots of vodka and failed democratic reforms. Apt One and Skinny Friedman will prove that someone still loves Boris with a mix of club bangers, disco explosions and booty percolators.
-There's nothing I love more than fliers with drugs on them. My Kansas bols have done it big for their Get Rave! party at The Jackpot (943 Mass St.) in Lawrence. Thunderous Olympian, Iggy and Konsept will make the E talk for all you Midwestern kids.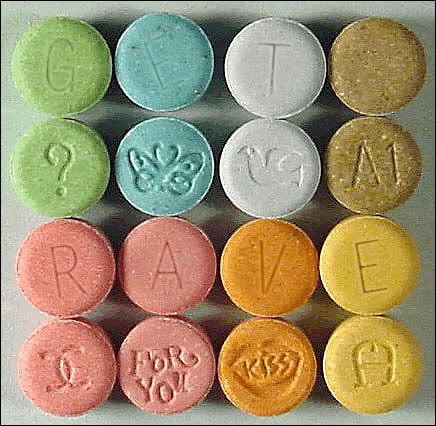 -Finally, West Coast people, feel free to leave your info and fliers in the comments, as I didn't see anything in my research, but, it turns out that you guys are three behind us time-wise. One must-attend happens at Mezzanine (444 Jessie St.) again, a club that seriously trying to earn best club of the year honors. After the Soulwax jawn last ight, tonight Digitalism and Joakim show up for live sets. Kelly B, Shaun Slaughter and TK Disco handle the DJing, not much more one could ask for.