It's a big night for the nation's capital, Washington D.C., as a monster Bliss goes down t Black Cat Mainstge (1811 14th Street NW). The Fixed bols, Dave P & JDH, are the special guests for D.C.'s best party, bringing Democrats and Republicans together with dance music and indie jams. There's also a live set by Brooklyn's The Boggs, for those of you who need some live instrumentation when you go out. Seriously, resident
DJ Will Eastman
has turned this into a great party in a city that ain't easy to do up. I really hope that people down in D.C. and the surrounding area attend this and show that boy some love, as it's a lonely job trying to get people to dance in that city.
-Another one of my favorite parties in a city that may not be a party capital (yet) is Too Much Love up in Minneapolis. Speaking of doing yeoman's party work, Soviet Panda does the damn thing every week, bringing in special guests and dropping the hottest indie dance and electro stuff. Tonight's extra special, as Chicago's Dark Wave Disco hits town for a a Midwest superparty. DJs Trancid, Mark Gertz and Greg Corner will join Panda for utter chaos at First Avenue Mainroom (701 First Avenue North). Yeah, this will be huge!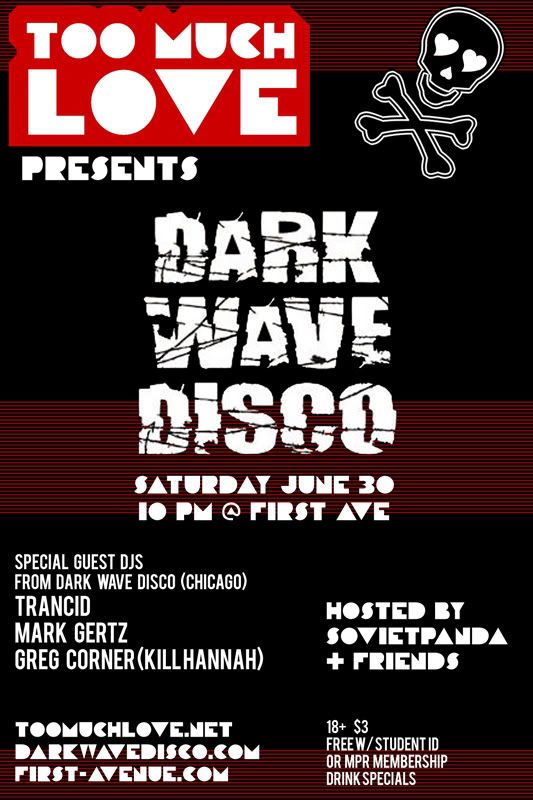 -We ain't leaving the Midwest yet, as White Girl Lust is spinning in Denver tonight at Senger's (3014 E. Colfax). It's actually one half of WGL, but who cares? Even as half duo they're twice as good as anyone else! Wait, Denver is considered part of the Midwest, right? I hope so, as this post is so much better if it is.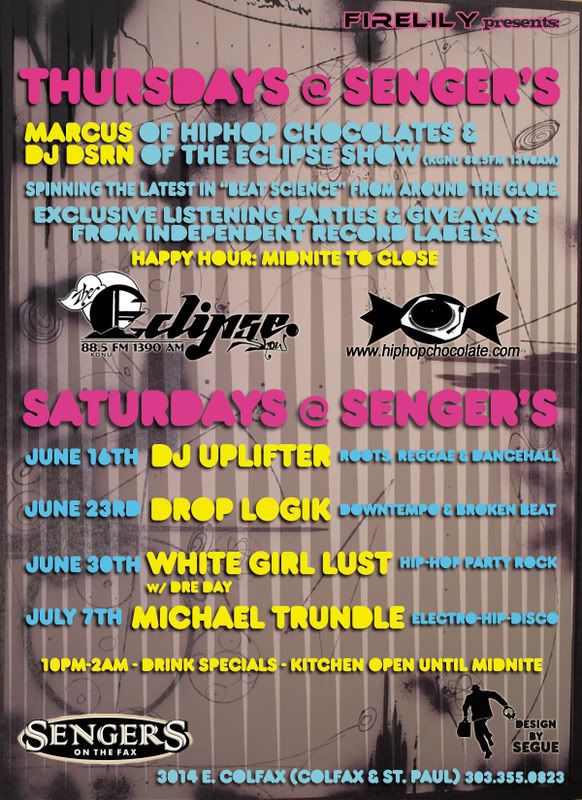 -New York's kinda quiet tonight after all sorts of daytime fun, but it ain't dead. Pitbulls and Pinups has one of the best names ever and some great DJs. Let's see.. Andy Pry, Rezound & Workweek of War and Moon and White Girl Lust do it up at Don Pedro's (90 Manhattan Ave). Bushwick, stand up!
-Finally, you can't hold Pound for Pound to just national borders. This is an international movement, motherfuckers! In that spirit, my girl DJ Almost Tropical is spinning tonight at Picknick (Dorotheenstrasse 90) with a ton of other people likle Trickski and Hans Blitz. Get there early to hear Almost Tropical kill it, I promise that. In fact, I feel sorry for the peple who have to follow in her wake. Not sure the name of the party, let me know if you know. Or just go and party and dance and be young.