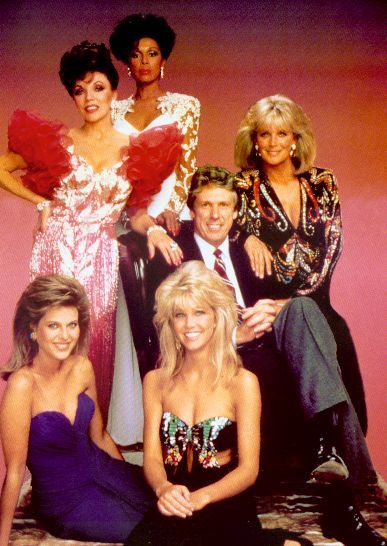 A Pound for Pound family portrait
The Human League, "The Sound of the Crowd (12" mix)"
(
YSI link
)
Visage, "Night Train (12"mix)"
(
YSI link
)
I don't want people to think that taking a look back to the past means looking all the way back to the ancient 90s. No, there was also stuff going on in the 1980s! You know, that decade that everyone loves because they were too young to actually remember it. I've tended to focus on the electro, freestyle and Miami bass that happened during that period, but it's time to start expanding the sonic pallette. It's time to take a look at the more pop side of things, the stuff that was getting radio play.
Here's a couple of tracks off of the first disc of 12"/80s/2, one
-A pretty amazing Calling All DJs in LA tonight, as lots of Pound for Pound favorites will be in the house. Freeform Five are the special guests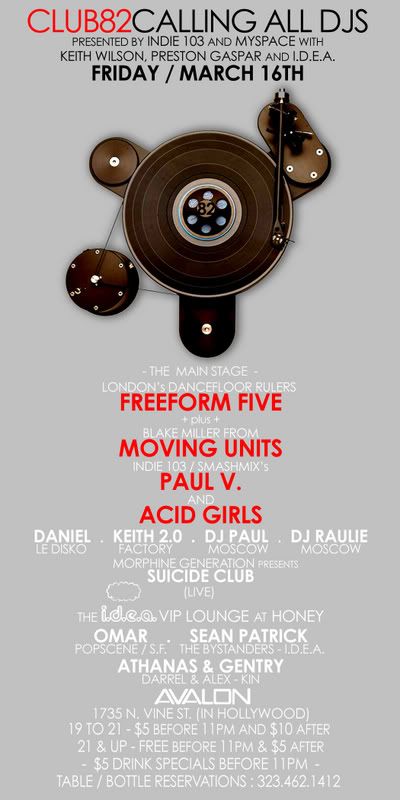 -Downtown is the place to be tonight, as there's lot of dance-y goodness below 14th. The late addition of Para One and Boys Noize to Ruff Club make it the party to beat tonight. I got to catch those two last night at Hiro Ballroom and highly recommened checking them out at The Annex (152 Orchard St.). Phenomenal electro madness, huge basslines, synths. Live the good life.
-People Don't Dance More returns to Element (Houston & Essex Sts.) tonight to get the downtown kids dancing again. Guest DJs My Cousin Roy and Jacques Reneault join my bol David Bruno of Slap You In Public and Robot Blair from Music for Robots for Edition Discodrome.
-Dimitry from High Voltage and Nick Hook of Men, Women and Children are at Trash tonight, special guests at the Rififi weekly. Go for the music, stay for the hipster porn.
-Night two of the Project Matt weekend, The Anchor. Go to the spot where Mischa Barton, Jamie-Lyn Sigler and Kirsten Dunst partied until they threw up.
-Don't forget about White Lightning! at Home Sweet Home, Lauren Flax's weekly with special guest Fitforuse and Mo Probs from London.
-If you don't want to leave Brooklyn, head to Studio B for Spring Break '92. Forget the spirit-sapping sleet outside by doing jello shots and participating in the hot body contest. Make sure to check out the Side Room with Jeffrey Ssfire of Ghostly International and Mike T of Paradise in Philly.
-Hands and Knees in Philly
-Finally, if you're tired of hanging out with lame indie music writers, check out UGK, OG Ron C, Rapid Ric and