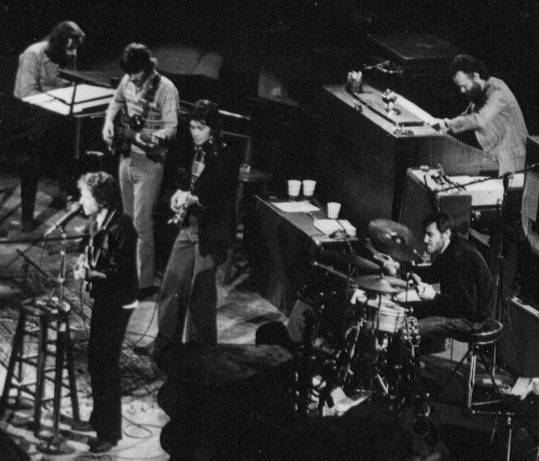 Bob Dylan,

Paint The Daytime Black
(unlimited downloads)
I can't think of a better way to spend a beautiful Sunday than listening to some Bob Dylan. To help you out with this, here is another bootleg of a Dylan live show, this one entitled
Paint the Daytime Black
. It comes from the February 14, 1974, and
is considered one of the best sounding shows from that year
, both in terms of band performance and tape quality. As an added bonus, you will notice more than a few songs from
The Band
on here, as Bob's backup band became more and more of a force of its own.
Warning, this is a huge file. A little more than 200 MB, so know what you're getting into here. I think that I'm going to do this
Dylan Sunday
thing once a month, as it's nice to spread the man's music, but I'm not sure I have enough to do it that regularly. Feel free to send anything along, as I am always interested in hearing more of the man's music and will always share it.
-Before you do anything, do not pass Go, do not collect $200,
head to Aquarium Drunkard and download
the "lost" Bob Dylan/Johnny Cash sessions from 1969
. This is
an amazing colllection
of the collaboration between two masters. Huge props to
Aquarium Drunkard
for this and the entire Lost Album series.