Lil Boosie feat. Yung Joc, "Zoom"
(
YSI link
)
Crime Mob, "Rock Yo Hips"
(
YSI link
)
Okay, we're going to go cold turkey on the indie stuff now. I mean, I love my indie girls more than life itself, but it's time to get back to the meat and potatoes. I don't even know what that phrase means, but it works. Southern rap today, lots of old shit and remixes next week, cheah!
Lil Boosie
is one of those young cats from Down South that has been around for much longer than his age would lead one to expect. If I was doing a good job on the hip hop front, his name would be familiar already. Oh well, here's the first major single I've heard,
"Zoom" with Yung Joc
. Joc drops a ultra sinister, molasses paced 16 bars, but it's Boosie's show and he does a good job. Love the refrain, has a nice anthemic quality like Joc's hits. Good start, I'll be dropping more of him as I get it.
The
Crime Mob
jawn has been out for months, but I figured that I'd get it to you without any DJ on it.
"Rock Yo Hips"
is good, although no where near the best stuff on the mixtape that dropped.
-Philadelphyinz at the Khyber with the Broadzilla. Two of my favorite DJ crews in the city, these two are going to dominate 2007. Get on board now, Khyber (2nd and Chestnut) tonight.
no john madden

-Lawrence, Kansas, where you at? You should be at the Jackpot Music Hall (943 Mass. St.) for Get Crunk! with special guest DJ Candlewax, one half of Tactic.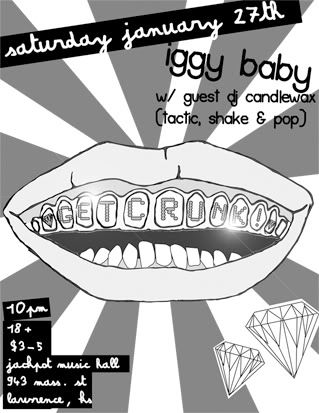 -It's events like these that make me wanna be in LA. Blow Up LA is back, at a secret location. Info is on the flier below, let me just add that this line-up is bananas.
-High Voltage takes over OMFG at the Beauty Bar tonight. East Village watch out.
-Last, but not least, DJ Godfather is doing a 4 AM 1 hour ghettotech set with DJ Cue at
The Masters of the Universe party
at Bert's Warehouse (2739 Russell). That's on top of sets by Kevin fucking Saunderson, Ed Rush & Optical and Detroit Grand Pubahs! Detroit, rave on!