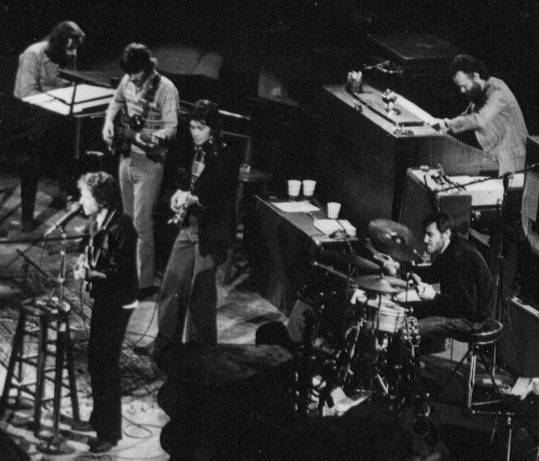 Bob Dylan, Paint The Daytime Black
(unlimited downloads)
A few weeks ago, we had a deluge of visitors after I posted up some Bob Dylan tracks and an unreleased retrospective CD of the man's work. Well, I have to admit that I became an addict to those traffic numbers. I mean, we broke 1000 visitors for the day! For someone who bases the quality of a day on the number of visitors and links he gets, it was like heaven. Better than sex or pizza. Like an addict, though, when my fix dried up, I became more and more desperate.
Lucky for you, I am bringing back the pure stuff, people, uncut. Above is a bootleg CD of a Dylan concert from 1978, entitled
Paint The Daytime Black
. I can't say I know much about the recording, other than what the related page at
Bob's Boots
tells me. The tracks are credited to
The Band
in iTunes, but it is clearly
Dylan and The Band
. This is a lot of music, a huge file, so be warned. Classic Dylan and The Band stuff, with that rocking
Rolling Thunder Tour
sound and vibe. Enjoy!