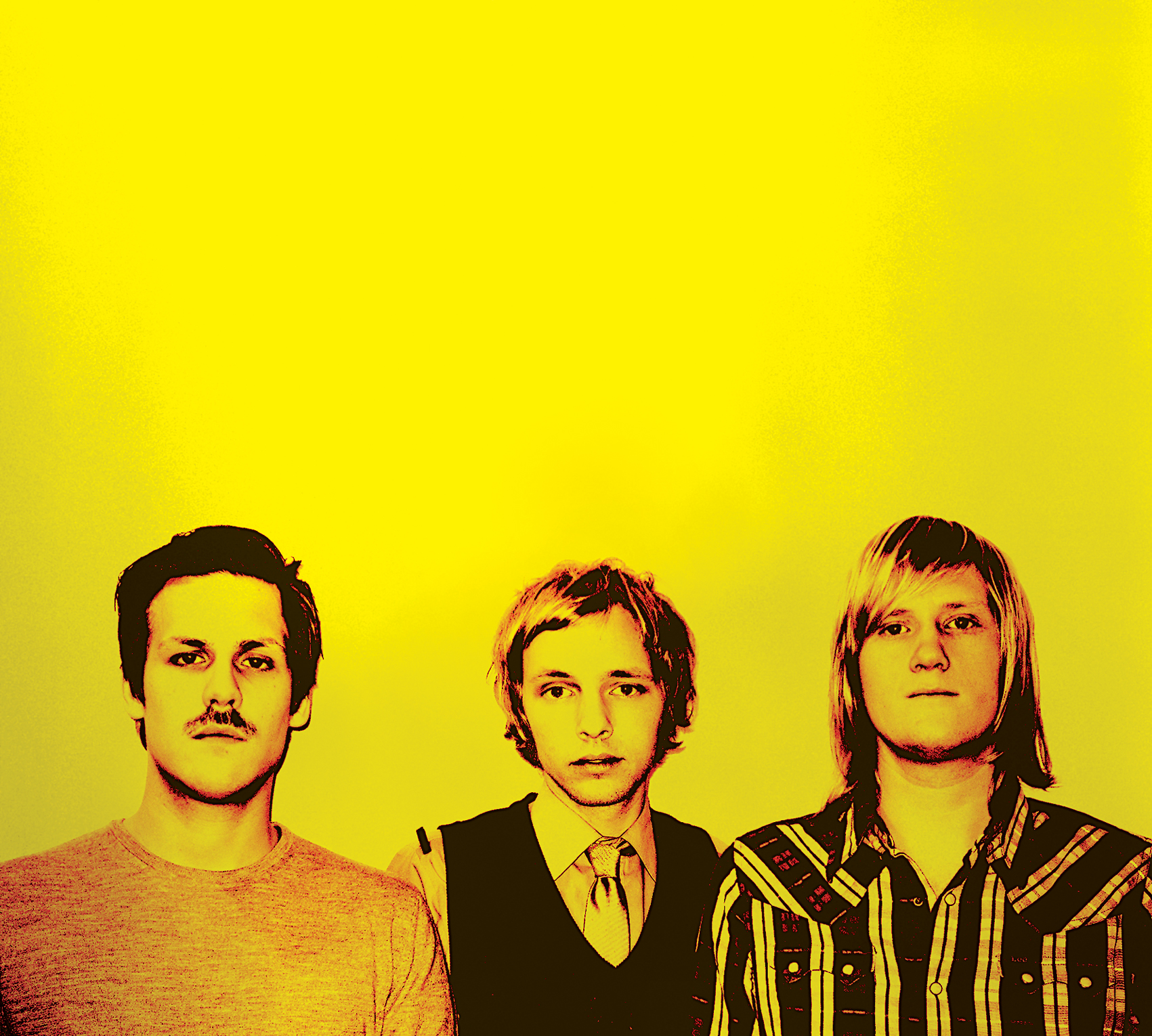 Antennas, "Always On My Mind"
Antennas, "Adapt!"
I tend to be a minute behind on most music and bands, with occasional exceptions. I hope that this
Swedish band Antennas
can be another chance to prove my hype credibility. This trio is just starting to get things rolling, with the release of their new album,
Sins
, and a growing tour schedule that is taking them out of their home country. What do you get with
Antennas
? Possibly some of the best new music you'll hear this year, one of those out-of-nowhere sounds that you feel like you've been waiting to hear for years.
The best description I have is that the music is at once completely timeless, that perfect pop sound that you associate with the Beach Boys and Burt Bacharach up through Natasha Bedingfield and Rihanna. Y'know, the kinda tunes that make you tap your foot and sing out loud. There's also a very classical, lush sound that conjures up images of the past, heard in the strings and horns and orchestra sound on the two songs above. At the same time, you can hear the glitches and distortions, the skittering drum beat that wouldn't sound out of place on a Warp Records release. Put together, it leads to something special. The closest comparison I can come up with is
Bloc Party
, which you know is a high compliment at
Pound for Pound
. Both have a sound that is both recognizable and new, clearly influenced but not derivative, and most importantly, write great songs that may make them the timeless sounds of the future. "Always On My Mind" and "Adapt!" don't just sound cool; they have dark, searching, heartbroken lyrics, that one does not always find a place in pop music.
Check out
their website
and
myspace page
for more info. You can
download their new album as mp3s here
or
buy the actual CD here
at
their label Novoton
's store. Now, we need to work on getting them to play Philly and get this CD a US release, and everyone can say that they first heard them here and girls with bangs will stop me in bars and thank me and Sway from MTV will interview me while we walk around North Philly and grad schools will accept me despite my grades and the Flyers will win the Stanley Cup and Arrested Development will return on HBO. I can see it now, I can see it now.
-Since we are looking at Europe with this post, it only makes sense to discuss football (soccer to you Ugly Americans). I had the good fortune of catching
the UEFA Cup Final
yesterday afternoon on ESPN2, as
Barcelona

defeated

Arsenal

2-1
to become the champs of the Continent. Amazing game, as Barca made a late comeback, scoring two goals in the final 10 minutes of action.
-
World Cup
in less than a month!
Nike
has created
a myspace-like site for soccer fans
called
Joga
.
Read this article on the intense rivalry
between
Adidas
and Nike for soccer supremacy. I wore Adidas for my entire 15 year career, an endorsement worth more than 50 billboards.
-I've been spending way too much time on YouTube lately, but occasionally one comes across a treasure. The treasure, in this case, is
Wes Anderson's My Life, My Card commerical
for American Express. I'm sure you've seen the M. Night Shymalan one in the restaurant or Robert De Niro's New York City one.
This one is so cool and witty and easy
, a behind-the-scenes look at the "magical" filmmaking process. [Via
Dance Hall Hips
]
Armond White

has a great essay
in
Slate
on this commerical and the dearth of movies by the young creative directors we love so much like Anderson,
Spike Jones
and
David O. Russell
.
It's appropriately titled
"Why does it take Wes Anderson so long to make a movie?"
-I totally missed
this

Band of Horses

live set on Seattle's KEXP
from April 13, 2006 over at
So Much Silence
, thought it would interest some people. Kevin seems to be the source for in-studio radio performances, so make sure to pick up the
Editors

set from KEXP at SXSW
and the
three part
Neko Case
NPR broadcast
. Awesome stuff, great site.